New Apple Products!
September 1st, 2010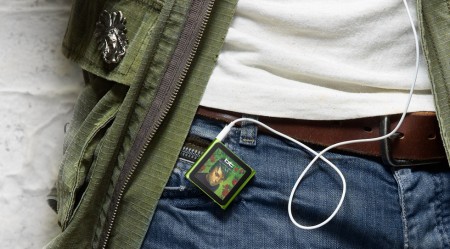 Steve Jobs took the stage today to announce some new products for the Fall…
1. New iPod Touch featuring the Retina Display & front facing camera to allow FaceTime
2. iPod Nano now with multi-touch screen (no buttons)
3. iPod Shuffle brought the buttons back…thank you!
4. Apple TV – streaming rentals of Movies & TV Shows, along with streaming Music & Pics. Now I can get rid of our Videotron cable.
5. iTunes 10 featuring 'Ping,' like facebook/twitter for music & 'Airplay'
6. iOS4 coming to the iPad in November (multi-taksing, whoo hooo!).
More details and pics after the jump…
1. iPod Touch – keeps with the same great design but adds some of the wow features of the iPhone. Retina Display makes things so sharp that other screens feel like you need prescription glasses, front facing camera allowing the amazing FaceTime videochat app over wifi, upgraded rear camera which allows HD video recording. Starting at $229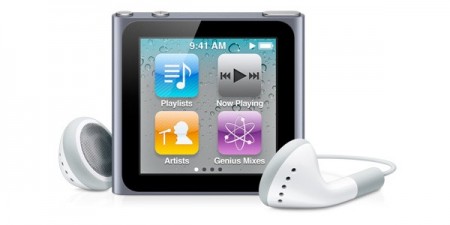 2. iPod Nano loses the buttons and gains a full multi-touch screen, FM radio tuner, built in pedometer which tracks your steps and allows you to connect to the Nike + kit. Starting at $159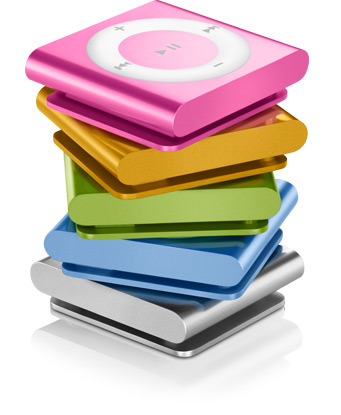 3. iPod Shuffle – small and compact, plus the return of the buttons. The last generation model required you to use apple's garbage headphones to control your music. Starting at $59
4. Apple TV – aka 'The Hockey Puck.' Â Instant movie rentals and TV shows for 99 cents, all via streaming. YouTube & Flickr browsing, streaming of photos, music, videos from your mac or iPhone/iPod Touch/iPad. This is what the Apple TV should have been from the beginning. $119
5. iTunes 10 – 'Ping' allows you to follow your favorite artists or friends, learn about concerts happening near you. Like a facebook/twitter for music. 'AirPlay' will not only allow music streaming to all your Apple devices but also to third party products. The big players are on board for this so I'm sure we will be seeing this feature incorporating into their future devices. The system sends out track related info as well as the music so there are quite a few great opportunities to make some interesting products. Can't wait to get into our MINI and not have to plugin to listen to music.
6. iPad getting iOS4 in November. A lot of people are dying for this. Ever since the iPhone 4 released we have been spoiled by the multi-tasking feature that has been lacking on the iPad. Also includes 'Airplay'
Tags: Airplay, Apple, Apple TV, Design, iOS4, iPad, iPhone, iPod, iTouch, iTunes, Nano, Ping, Technology