K-OS Anchorman Mixtape
September 24th, 2010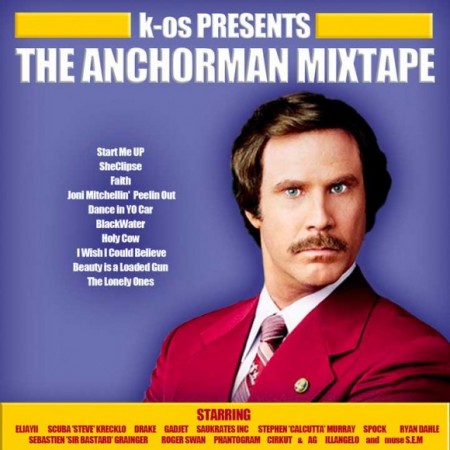 The K-OS Anchorman Mixtape has been on heavy rotation this week at the EP office. Has 2 amazing ingredients: 1. k-os's unique approach to hip-hop which always makes our heads bob; 2. Ron Burgundy quotes laced throughout the mixtape. If you are down with k-os this is a must have. The tape was released earlier this summer and is a free download HERE.
.
Tags: anchorman mixtape, Free Download, k-os, Mixtape, Music, ron burgundy
This entry was posted on Friday, September 24th, 2010 at 12:28 pm and is filed under Mixtapes, Music. You can follow any responses to this entry through the RSS 2.0 feed. You can leave a response, or trackback from your own site.