Thursday, December 1st, 2011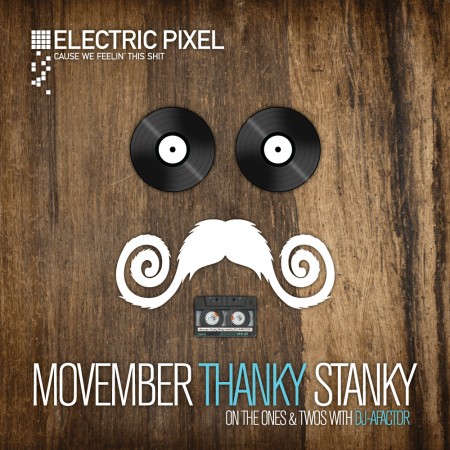 Canadian men raised $32 million for movember's annual prostate cancer research fundraiser, more than any other country in the world! (Australia $22.5 mil, US $12 mil). In honor of this great achievement Electric Pixel brings you Movember Thanky Stanky, a quick mixtape by our resident beat master, DJ A-Factor. Music drives the creative brains at EP so last night we unleashed the A-Factor behind the 1's & 2's to put together a sample of beats we were feelin' this past month.
Click HERE to download. Enjoy!
Tracklist after the jump….