Wednesday, September 1st, 2010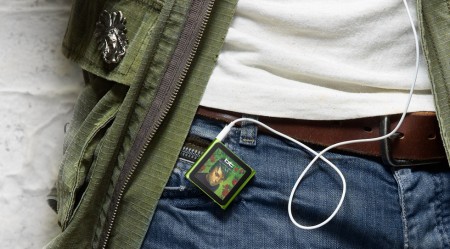 Steve Jobs took the stage today to announce some new products for the Fall…
1. New iPod Touch featuring the Retina Display & front facing camera to allow FaceTime
2. iPod Nano now with multi-touch screen (no buttons)
3. iPod Shuffle brought the buttons back…thank you!
4. Apple TV – streaming rentals of Movies & TV Shows, along with streaming Music & Pics. Now I can get rid of our Videotron cable.
5. iTunes 10 featuring 'Ping,' like facebook/twitter for music & 'Airplay'
6. iOS4 coming to the iPad in November (multi-taksing, whoo hooo!).
More details and pics after the jump…