Posts Tagged 'Portfolio'
Tuesday, September 28th, 2010
Friday, August 20th, 2010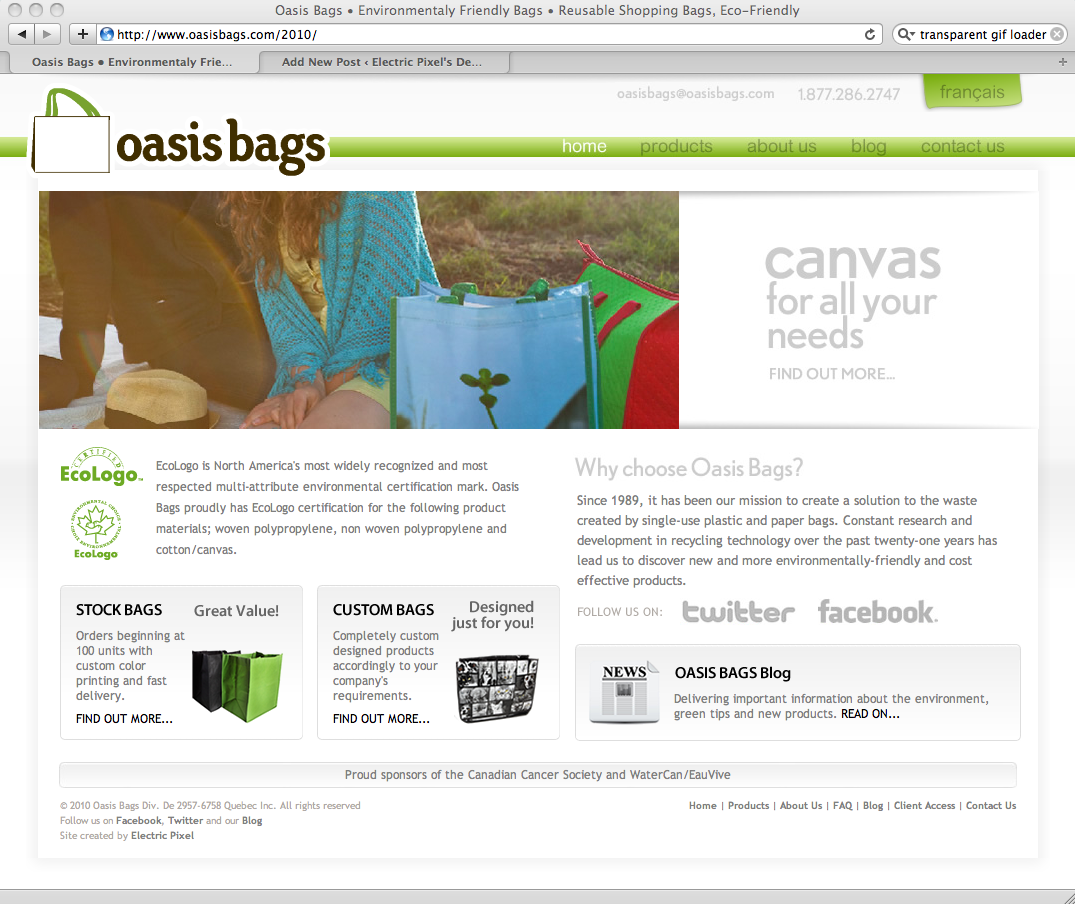 Oasis bags is one of our first clients at Electric Pixel. This summer we began a revamp of their existing site which we had built a few years back. Oasis Bags' business of eco-friendly bags has been expanding over the years with great products and impeccable service. A design refresh was in the cards to showcase these great values and their business' competitive edge. The new site is iPad /iPhone friendly keeping up with the current technology trends. Thank you Oasis Bags for the opportunity to design for you!
Wednesday, August 18th, 2010
Electric Pixel had the pleasure of working with long time men's suits manufacturer SCohen Inc. SCohen Inc. has a rich history in Montreal with the 4th generation of the Cohen family now leading the company. Known for the impeccable service, attention to detail, and pioneering inovations their online online image needed to step back in line with the times. Electric Pixel has given SCohen Inc. a trendy yet timeless look that fits their values like a tailored suit! As always the website is iPad/iPhone friendly.